Landscape Photography
Landscape photography is typically the art of capturing images/pictures of the nature to bring the viewer into the scene while in an outdoor environment. These images demonstrate the photographer's interest in nature and the world around them. Photos of these kinds are intended to bring similar emotions felt by the photographer when standing in the middle of nature right into the heart of the viewer(s).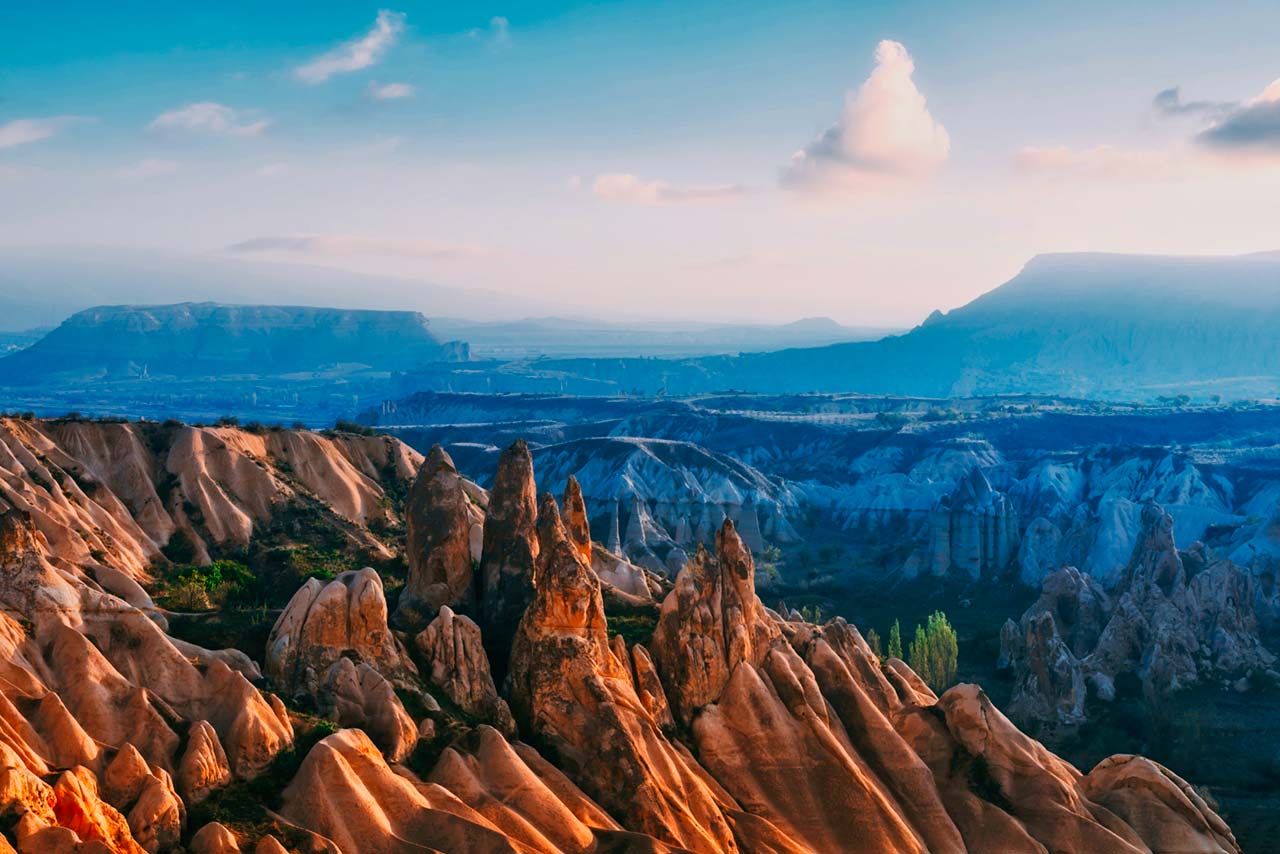 A brief history of landscape photography
It is true we are in a digital world and the landscape images we are seeing are captured by digital cameras and even smartphones. However, before reaching here, how did the genre transform? And so, let's go back a little and have a look at the brief history of landscape photography!
Before the 18th century, most painters did not use landscapes as part of their art. Instead, they used it as a background for masterpieces. Fast forward to the late 18th century where there was a drastic shift and focus on the entire genre. This is the time when nature (and all it entails) began to captivate the attention of most painters. It is during this period when the concept of painters changed giving way to early days photography as an art.
Despite the fact that photography technologies have been around for quite some time, prototypes of cameras were only becoming portable during trips. As more and more people developed the interest in exploring the nature and the world, documenting first-time sights during travels became apparent. In the 19th century, there was a clear distinction between landscape paintings and landscape photography, and the later was developed into an art of its own right. And that is how landscape photography came into being!
World's leading landscape photographers
While everyone can become a good landscape photographer if you are equipped with the photographing tools, there are few individuals who have been taking the top slots. They are highly ranked because of their immense contribution and influence they have in the photography industry and genre in particular. Their compelling images inspires everyone. While there is no list that can do justice to the huge number of excellent and talented landscape photographers out there, based on merits, here below are all-time top five photographers in this genre:
Ian Plant
Alain Briot
Alexandre Deschaumes
Sarah Marino
Marc Adamus
Others, whose contribution cannot be ignored include Charlie Waite, Alex Noriega, Hougaard Malan, Marsel Van Oosten, Guy Tal, Andrew Thomas, Dag Ole Nordhaug, and David Thompson, just to mention but a few.
Tips and tricks on taking your own pictures
Perhaps your name is not on the list of leading landscape photographers, but do not worry! You will soon enter their league and the best thing is to learn the genre and perfect your skills. Remember, landscape photography is a difficult field to master because it involves both technical and creative skills. Besides that, a photographer's development is more often than not a non-linear function. That is to say, some may easily understand the technical aspect of the genre, while others grasp quickly the post-processing section. Others are excellently creative, but their downside is on the technical end. It is actually a mix of challenges that may take some time to perfect!
Whether you are a beginner or you just want to up your game, it is essential that you have some tips and trips at your fingertips. The more you have, the better your chances of capturing compelling landscape images. Here below are the important tricks and tips:
Learn to shoot by understanding your equipment and camera settings
Develop creativity by developing and determining your workflow
Invest your time mastering the post-processing section of photography to make corrections to your images and even overcome camera limitations
Aim at becoming a pro! Photography is a lucrative industry and who knows, you may be sitting on your main source of income
There are endless tips or tricks you can read from online sources and photography books, but all are in vain if you do not work hard and practice. With patience and constant perfection of individuals' skills, one can become an excellent landscape photographer capturing stunning images that look great in your portfolio.
More than anything else, this genre is all about what you see and how you view the world. Every capture has huge potentials of bringing a new perspective to the photography industry. Show the entire world what you have seen in the landscape by capturing every moment of your travel. Just never stop learning your art, and eventually, you will be among the leading and award-winning landscape photographers.